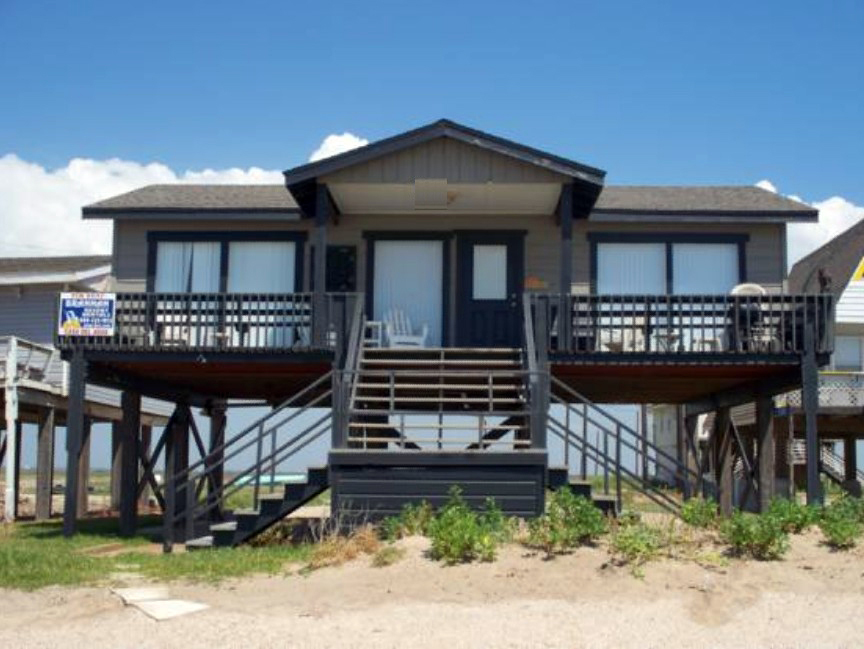 OCEAN FRONT BEACH HOUSE RENTAL
CASA DEL AGUA
Surfside Beach, TX
http://www.brri.com/vacation-rental-home.asp?PageDataID=56950
Enjoy the Sun, Sand, and warm Waters just steps from the front door of this LOVELY 2 bedroom, 1 bath beach house. Located in Surfside Beach, TX.
Ideal for a week long vacation or romantic weekend getaway.
Things To Do In Surfside:
Golf Cart/Bicycle Rentals -
Surfside Island Mon (979)233-6160
Horseback Riding on The Beach-
Beach Bum Horse Rides (979)373-8789
Surfing Lessons -
South Coast Surf (281)992-7873
Fishing Charters-
Easy Going Charter (979)233-2947
Action Charter (979)233-2999
Surfside Beach Charters (979)299-4771
LOCAL RESTARAUNTS:
Activities & Attractions:
There are a host of activites in the local and surrounding areas. These activities include beach combing, fresh & saltwater fishing and you can visit local wildlife and bird sanctuaries in the area.
Costal Activites:
21 miles of sandy beaches
Beachcombing
Boating
Marinas
Offshore fishing party boats
Salt & Fresh water fishing
Surfboarding
Horseback rentals
Bicycle & Golf cart rentals
Swimming
Parks, Wildlife and Bird Sanctuaries:
George Observatory at Brazos Bend State Park
Museums and Historical Sites:
Brazoria County Historical Museum
Center for the Arts and Sciences
Lake Jackson Historical Museum
Sea Center Texas aquarium at Lake Jack
Other Activities:
Brazos River
Shopping
The Nolan Ryan Center
San Bernard River
U.S. Coast Guard Station in Freeport
Day Trips:
Car Races/Karting Rentals
Dog Races
NASA Space Center in Webster, Texas
Varner Hogg/State Historic Site
Galveston Island
Houston, Texas
Kemah
For more great vacation rentals all over the world - See Vacation Rentals By Owner
Other Links:
www.texasexplorer.com/surfside
Keywords:
TX, Vacation, Beach, Beachfront, Rental, Surfside, Beachside, Casa Del Agua, Brannan Resort Rentals, Rentals, Texas, Surfside Beach, Surfside Beach TX, ocean, oceanfront, vacation, vacation rentals